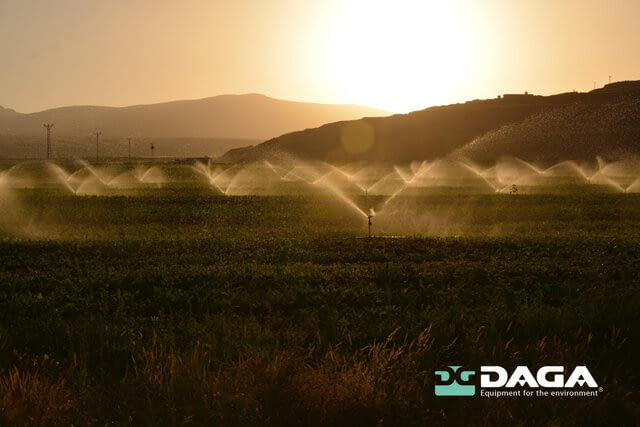 Water consumption
in agriculture is one of the main issues of concern worldwide. The continuous increase in population has generated the need to optimize this scarce and limited resource.
The general increase in population and, therefore, in food production, has directly influenced the expansion of irrigated areas and the
availability of water
, both in space and time. One of
DAGA's
core values is environmental sustainability, which is why we work to provide innovative irrigation solutions to achieve the greatest water optimization.
In order to achieve this saving and use of water, we must take into account a series of factors of the plot, starting with a bottom-up analysis, to determine which is the best option. The aspects to be taken into account are the following:
-
Position of the irrigators
: One of the conditions for the feasibility of the project is the grouping of irrigators and their arrangement on the plot.
-
Crops
: The homogenization of the irrigable area is one of the indicators to be taken into account in the profitability of the farm.
-
Irrigation systems
: Prior analysis of the evolution of the existing irrigation systems in a plot. It is important to analyze the needs to determine the implementation of new technologies.
One of the technological processes that have been implemented in recent years and that has had a very positive impact on saving and improving water use has been
monitoring systems.
These innovative systems monitor key water parameters and send the information to an
online software
to be able to deal with unforeseen events and respond in time to possible unexpected events. With the implementation of these
technological advances
, the aim is to collect data of interest to improve the efficiency of water use at the plot level and enable
fertigation
.
DAGA

, leaders in innovative solutions
With more than 60 years of experience, at DAGA we offer innovative solutions that are committed to environmental sustainability.
If you want to know more information, we encourage you to visit our
blog
.