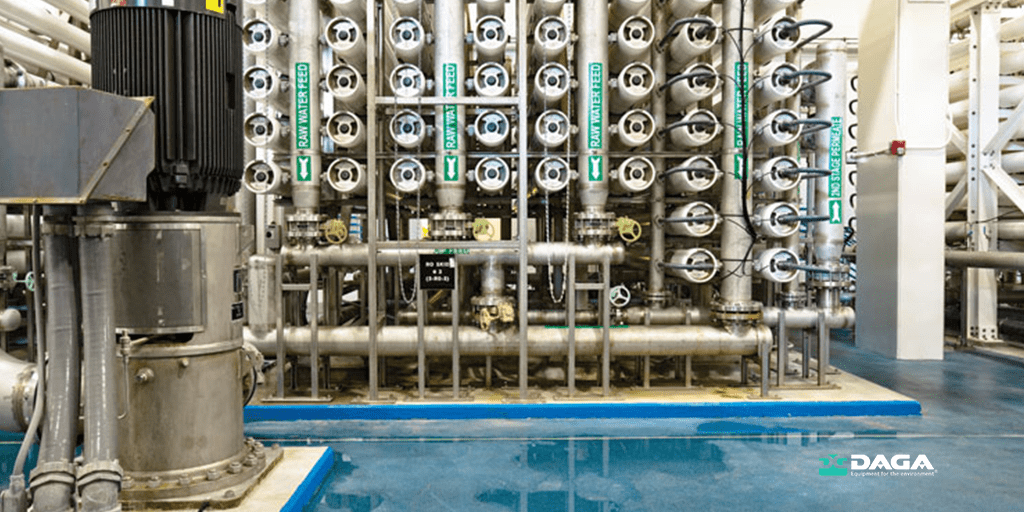 After exposing
what the Internet of Things could contribute (and already contributes) to the wastewater management sector
, on this occasion, we expanded the concept to "
digitization
" to finish understanding the role it plays on the path to a
sector sustainable water and sanitation
.
The actors in this sector are constantly working to meet the growing
demand for water in balance with the need
- and ever-increasing demand - to have the least possible impact on the environment. The
water cycle
is being reinvented in the direction of total sustainability. Achieving this means working on improving its energy efficiency, increasing its circularity, and encouraging decarbonization.
Energy transition and digital transition
For all this, a more efficient and sustainable water and sanitation sector, the energy transition, and the digital transition are established as pillars. Only with the data that producing, pumping, treating, and transporting water represents 8% of world energy consumption, it is clearly reflected why getting the players in the sector to manage their energy needs efficiently is a step towards sustainability.

As for this necessary energy transition, we know that the generation of energy from renewable sources and its distribution through microgrids increases the flexibility of the facilities and reduces CO2 emissions. On the other hand, and in parallel, the sector is in the process of a digital transition that is allowing it to boost its progress in its sustainability goals through the optimization of supply and different processes, new mobility solutions, remote management, or traceability, among others.

In short, for both transitions to be completed, it is essential to move forward in terms of energy management, reduction of consumption, and improvement in the visibility and control of operations.

Endless solutions
The concept of digitization is overwhelming in all areas, mainly due to the changes it implies. As an example, we can use water treatment plants, in which solutions can be introduced that allows covering the entire life cycle of the facilities. From planning, through operation, to maintenance.

One of them is the digital twins (digital twins, in English) with which you can start up a virtual replica of the plant that allows, among other things, to manage and access the assets remotely or perform preventive analysis and maintenance.

In addition to this solution, we are finding more and more digital services that provide an improvement in operational efficiency, treat data in-depth, shield security in critical infrastructures, or establish transparent complete energy management systems.

DAGA and innovation
At
DAGA
we have accumulated more than 60 years of experience developing equipment for
wastewater treatment (WWTP), equipment for filtering and roughing irrigation water, and equipment for treating industrial effluents
, always applying the most innovative technology.
Technological development and technical specialization are strategic factors in DAGA's contribution to value. Therefore, we have a Technical Office with the best professionals in the sector, essential and necessary to respond to any construction challenge.
You can consult more information about DAGA and other articles like this,
in our blog
.